The Lease Extension Process
The path to extending the term of your leasehold interest can be a long one; on average it takes 11 months from start to finish. The earlier you start the lease extension process, the cheaper the overall costs will be, as remember - as the time passes, so does the diminution in value of your leasehold interest.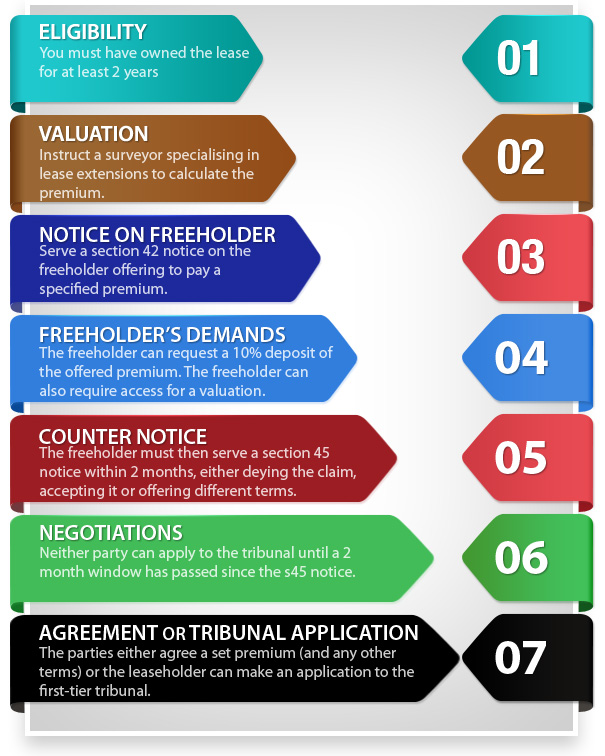 Are you eligible?
You must meet the following criteria to be eligible:
Owned the leasehold property for 2 years or more, and
The term of the original lease must be in excess of 21 years
However the following criteria will exclude your eligibility:
The freeholder is a registered charitable housing trust, or
The lease is commercial in nature, not residential.
Valuation
There are 3 methods to valuating the premium